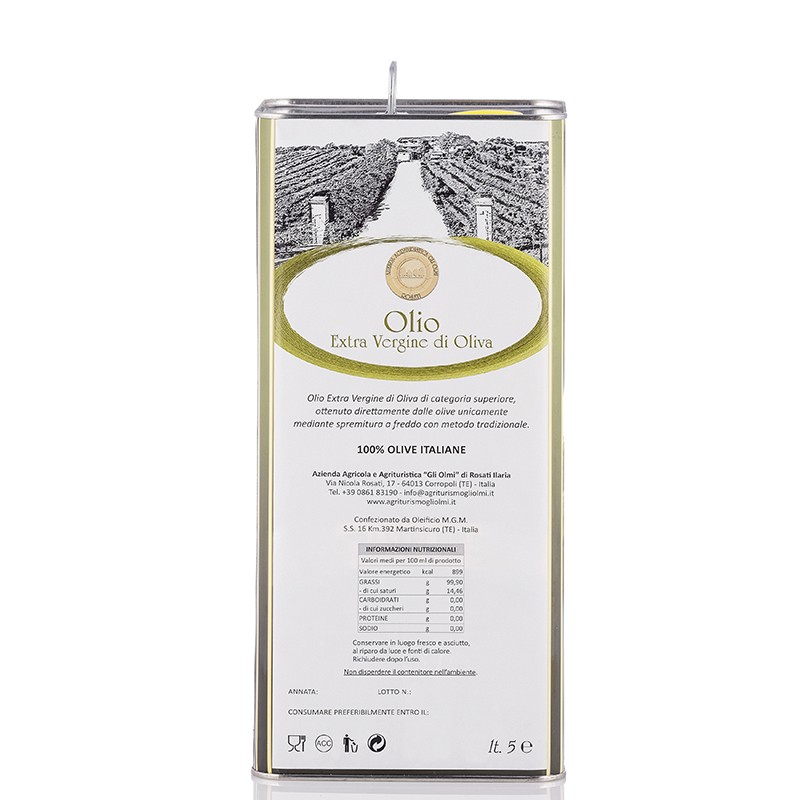  
Olio d'oliva 5 Lt.
Extra Virgin Olive Oil of superior class, obtained directly from the olives exclusively through cold processing according to the tradit ional method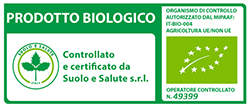 "Gli Olmi" Extra Virgin Olive Oil is a nourishing oil of the highest quality as it is extracted exclusively from olives grown in our farm and that are processed in the most rigorous respect of the traditional production methods with no impact on both the biochemical characteristics of the olive pulp and on the natural organoleptic properties of the oil.
Among all of the olive oil extraction processes, the traditional one allows to reach the highest possible quality level of the product as it does not include any use of chemical substances or processes, but only mechanical procedures, and it also stands out among the other extraction methods defined as "cold" because it does not include the so-called "kneading" phase in which the olive paste is stirred and heated (up to 27 Celsius degrees) to increase the quantity produced.
Origin of the olives:  100% olives from Azienda Agrituristica "Gli Olmi" of Corropoli (TE), Abruzzo, Italy.
Storage: Store in a cool and dry place, away from heat sources and protected from light. Reseal after use.
Informazioni nutrizionali (valori medi per 100 ml di prodotto)
Valore energetico:     899 kcal
Grassi                     : 99,90 g  
- di cui saturi           :  14,46 g
Carboidrati              :     0,00 g  
- di cui zuccheri       :     0,00 g
Proteine                  :     0,00 g
Sodio                      :     0,00 g